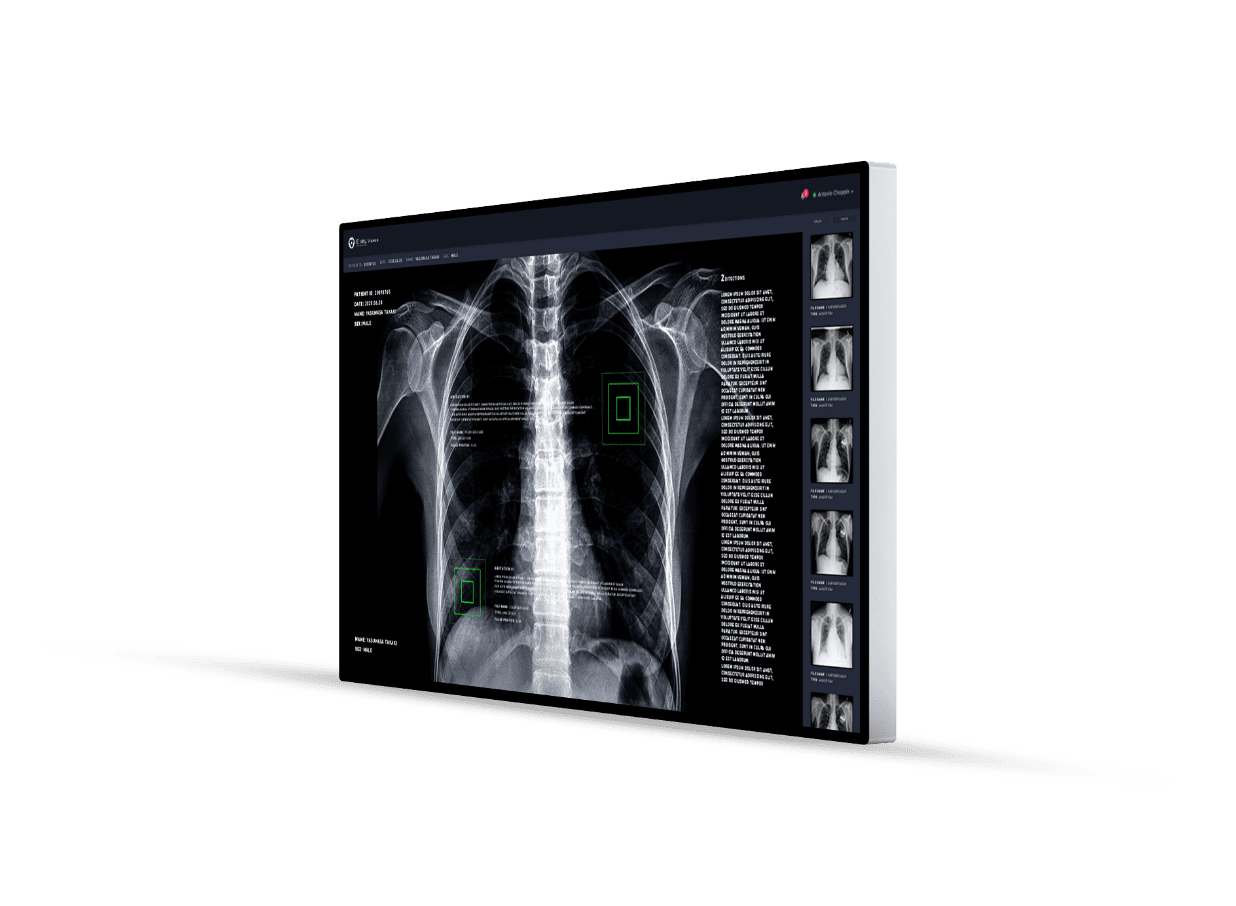 Chest nodule detection support technology that makes an effective diagnosis possible
EIRL Chest Nodule supports the interpretation process by identifying findings suggestive of lung nodules from chest X-rays that are larger than 5 mm and smaller than 30 mm. The sensitivity of the specialized-radiologist and the non-specialized radiologist interpreting the images with the software increased by 9.9% and 13.1 % respectively, suggesting an improvement in diagnostic accuracy.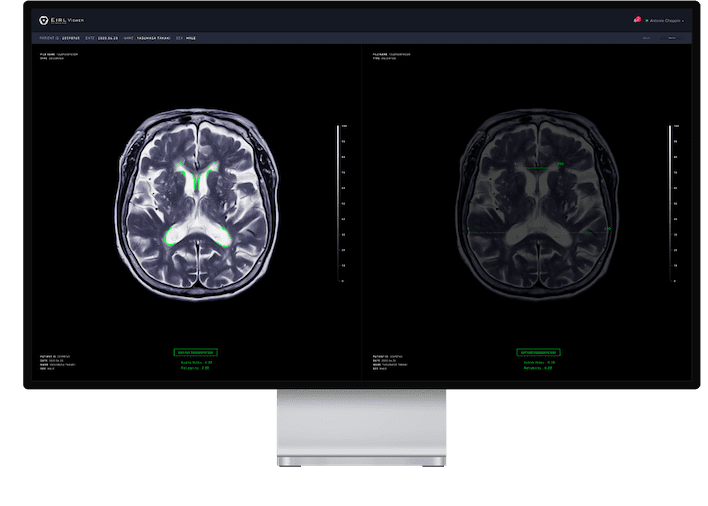 Diagnostic support for detecting brain aneurysms from brain MRA
EIRL Brain Metry can provide consistent, automatic measurements for parameters that are subject to quantitative evaluation or variability among doctors, including the Evans index, Callosal angle, and white matter hyperintensities.
Brain aneurysm detection support technology advanced from MRA
EIRL Aneurysm supports the interpretation process by identifying sac-like structures of aneurysms in brain MRA that are larger than 2 mm. The sensitivity of the doctor interpreting the images without the software was 68.2%. In comparison, the sensitivity with the assistance of the software was 77.2%, suggesting an improvement in diagnostic accuracy.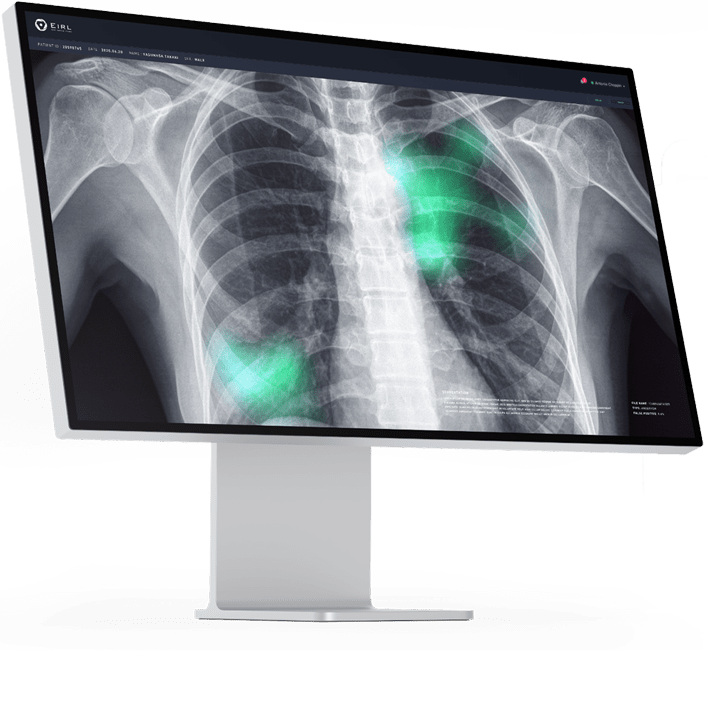 Identify and measure the area of air contents in the chest cavity
On a clinical site, detecting lung atrophy is conducted and measured by a manpower, which occurs human errors.
This automated measurement software is designed to improve an accuracy in comparing with previous images.
Automatic extraction of intracranial high attenuation areas from head CT images
High attenuation areas in brain images are extracted from the non-contrast head CT images and are highlighted. High attenuation areas in each slice will be displayed.
LPIXEL puts focus on a various array of diseases
to optimize doctor's workloads.
LPIXEL is focused on medical image diagnosis support technology with our distinctive algorithm powered by AI, using a numerous amount of medical big data which revolves around medical images such as CTs, MRIs, and pathological images.
What matters to us
EIRL is designed to analyze not only images, but a myriad of information necessary for diagnosis and provide an environment where doctors can make an efficient and accurate diagnosis.
SOLUTION 01
Improve accuracy
Provide doctors feedback by flagging suspicious areas.
SOLUTION 02
Enhance Efficiency
Automatical and quantitativel measurement of index culculation with doctors manual procedures
SOLUTION 03
Generate New Diagnostic Standards
Deliver innovative solutions powered by AI and solve the challenges doctors face.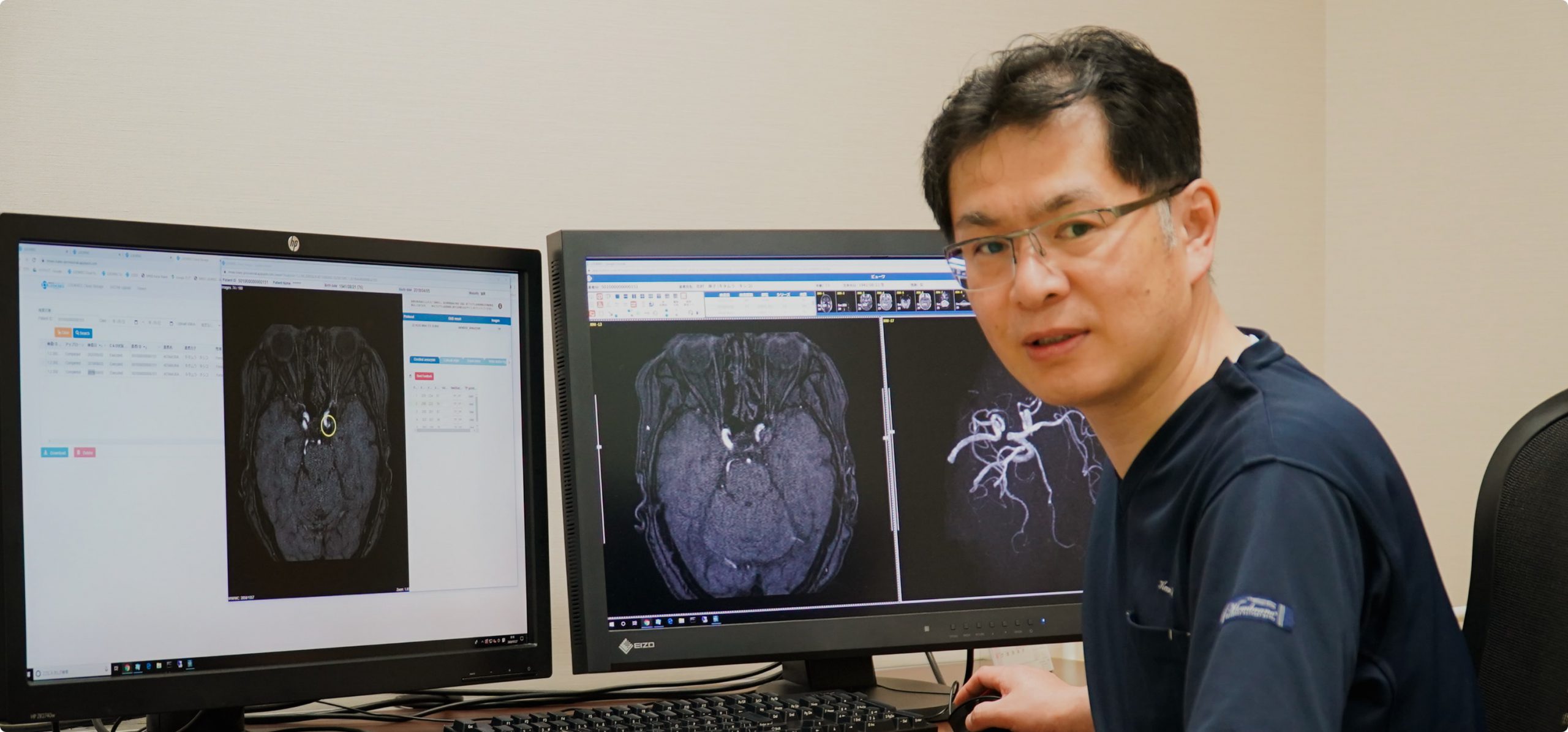 「
The day has finally come.

」

- Naoyuki Kitamura, founder of MNES Inc., and director of Kasumi Clinic -
The latest updates