Tokyo, Japan ― October 15 , 2019 - LPIXEL Inc., a leader in image analysis and processing in life science and medical research, announced today the approval of "EIRL aneurysm," its image analysis software that uses deep learning to identify suspected aneurysms from brain MRI. EIRL aneurysm is the first deep learning-powered software as a medical device (SaMD) for brain MRI to receive approval from the Pharmaceuticals and Medical Devices Agency (PMDA) in Japan.
The PMDA is the agency responsible for regulating and approving pharmaceuticals and medical devices in Japan. LPIXEL successfully secured approval on September 17, 2019, and will make EIRL aneurysm commercially available in Japan.
EIRL aneurysm Overview
Product Name: Medical Image Analysis Software "EIRL aneurysm"
Certification Number: 30100BZX00142000

Major Features
1. Image Interpretation Support
EIRL aneurysm supports the interpretation process by identifying sac-like structures of aneurysms in brain MRI that are larger than 2 mm. The sensitivity of the doctor interpreting the images without the software was 68.2%. In comparison, the sensitivity with the assistance of the software was 77.2%, suggesting an improvement in diagnostic accuracy. [1]

[1] The average interpretation results of 20 radiologists for 50 cases that included unruptured aneurysms and 150 normal cases that did not contain aneurysms.
・5 radiologists with less than 5 years of experience, and 5 radiologists with more than 5 years of experience.
・6 neurosurgeons with less than 6 years of experience and 4 with more than 6 years of experience.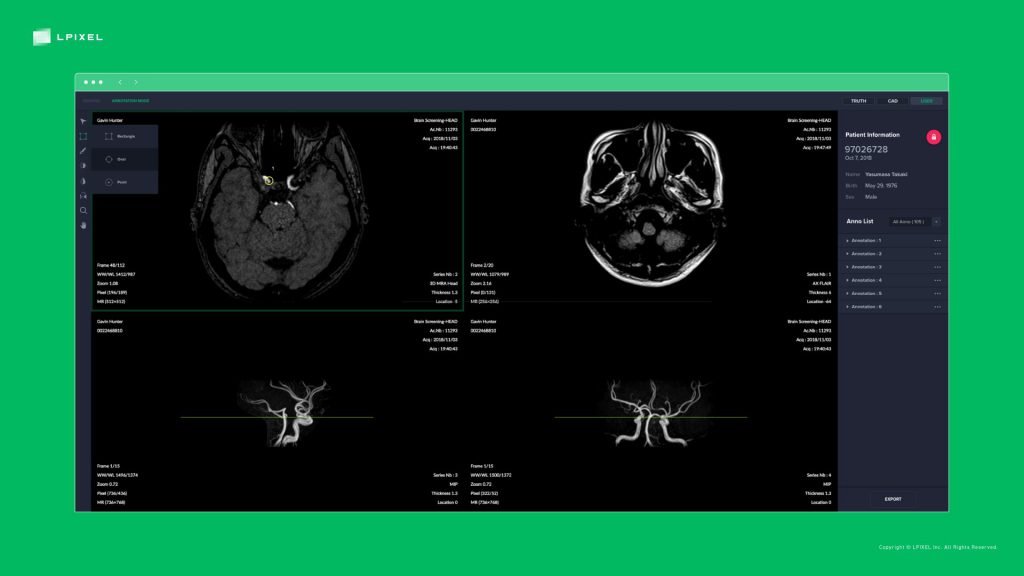 2. Seamless Integration with PACS and Modalities
With its compatibility with DICOM, which is the universal format for image storage and transfer, image data can be sent and received with the pre-existing PACS and modalities installed in the hospital system. This seamless workflow allows for the analysis results to be delivered straight to the radiologist's workstation.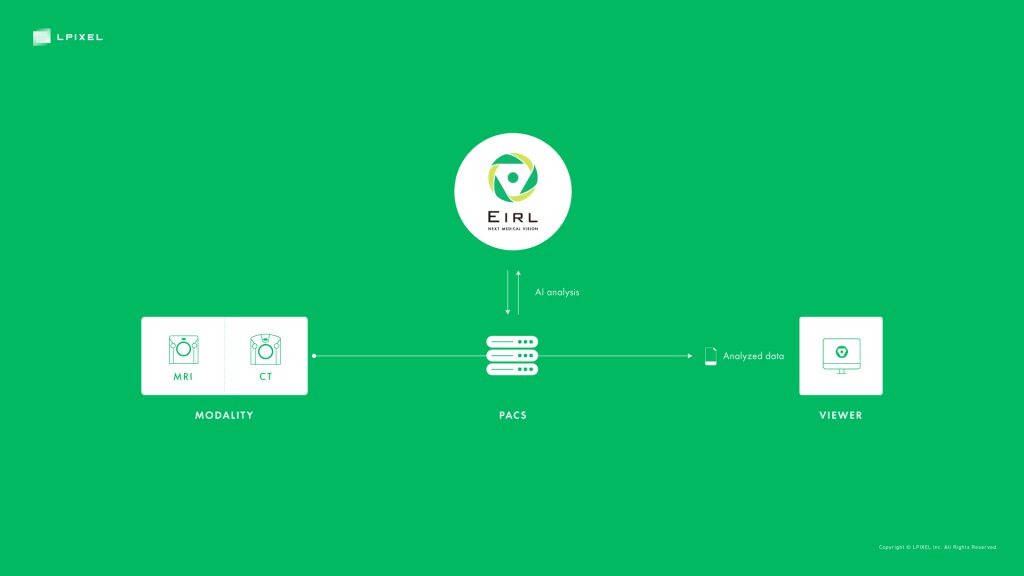 The Widespread of Brain Screening in Japan
With Japan leading the world with the largest number of MRI scanners in the world [2] , patients are able to take a "brain dock," or an in-depth medical examination of the brain, at a reasonable cost. Oftentimes, aneurysms are discovered during this examination. If the aneurysm ruptures, blood will bleed into the space of the brain, causing subarachnoid hemorrhage (SAH).

[2] Based on an investigation conducted by OECD in 2017, Japan has 51.7 MRI units per million population, which is significantly higher compared to the average number of units in the G7 and OECD member countries, listed at 25.8 units and 15.2 units, respectively.

Reducing Radiologist Workload
The rapid growth of medical image data caused by the advent of imaging modalities, such as MRI, has been strongly tied to the increased workload for radiologists and neurosurgeons. There is a pressing need to promote workplace reforms in the medical space, and using technological advances to provide efficient, high quality medical care is being strongly encouraged.

About EIRL
EIRL is the collective name given to LPIXEL's AI medical image diagnostic support technology. LPIXEL aims to provide solutions that enable a faster and more accurate diagnosis by implementing its unique algorithms to analyze medical big data, such as brain and breast MRI, chest X-rays, and colonoscopy.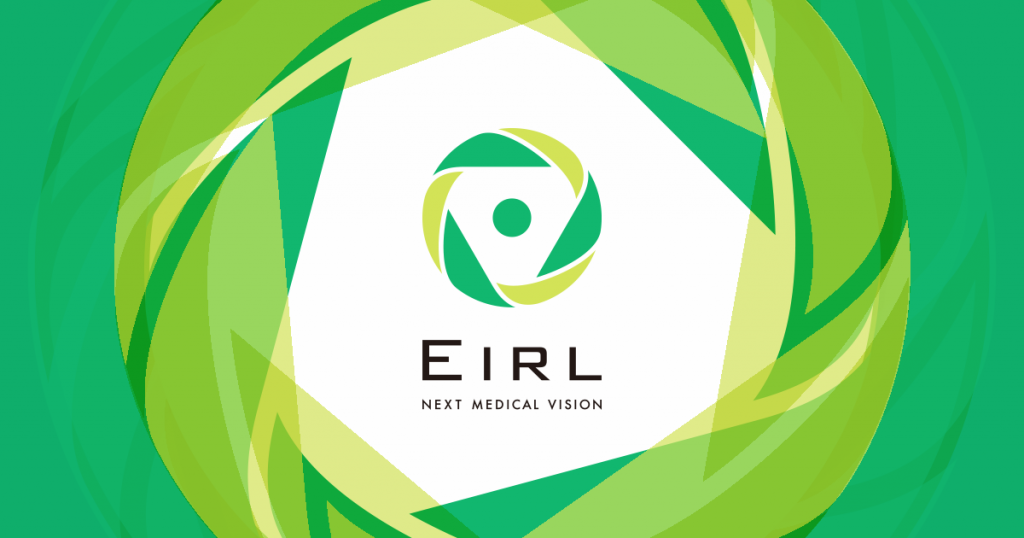 EIRL basic Overview
Product Name: Medical Image Analysis Software "EIRL basic"
Certification Number: 230AGBZX00107000
Functions: Measurements for white matter hyperintensity, Evans index, and Callosal angle
---
About LPIXEL
LPIXEL is a leader in advanced image analysis and processing technology encompassing the life science field. Founded in March 2014, LPIXEL is dedicated to offering research facilities top-tier image analysis technologies and medical diagnosis technologies, both of which adopt advanced AI technology. The company is currently working in collaboration with the University of Tokyo Hospital, the National Cancer Center Japan and other research institutions to further the development of its AI-based medical diagnosis technology. For more information, please visit https://lpixel.net/en/

Contact Details
LPIXEL Inc.
TEL:+81-3-6259-1713  Email:pr@lpixel.net