Background
Insuffieient in the number of radiologists
Now that the general health checkup items by law include a check X-ray examination for lung cancer screening, the majority of people in Japan periodically undergo a check X-ray examination, which is affordable and low radiation risk. However, identifying findings suggestive of lung nodules from chest X-rays is not that easy and requires high skill, seasoned experience, and concentration. Each interpretation has to be prompt because of the far larger number of examinations against the number of radiologists. Non-specialized radiologists and doctors who are not experienced being forced to read and interpret is yet another problem.
Make the most of the medical checkup opportunity
The fact that medical chekups are pretty common in Japan, is the biggest advantage in terms of backing up the medical space in Japan.
Hence, LPIXEL believes fostering and leveraging this opportunity will go a long way toward primary care.
Main Features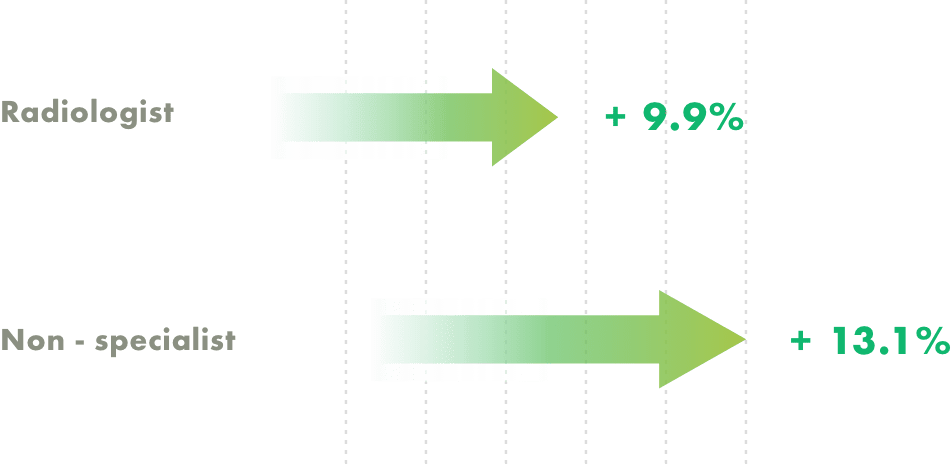 Image Interpretation Support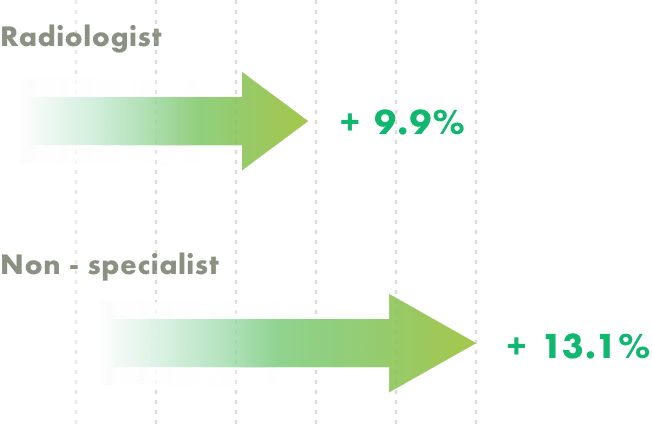 EIRL lung nodule supports the interpretation process by identifying findings suggestive of lung nodules from chest X-rays that are larger than 5 mm and smaller than 30 mm. The sensitivity of the specialized-rasiologist and the non-specialized radiologist interpreting the images with the software increased by 9.9% and 13.1 % respectively, suggesting an improvement in diagnostic accuracy.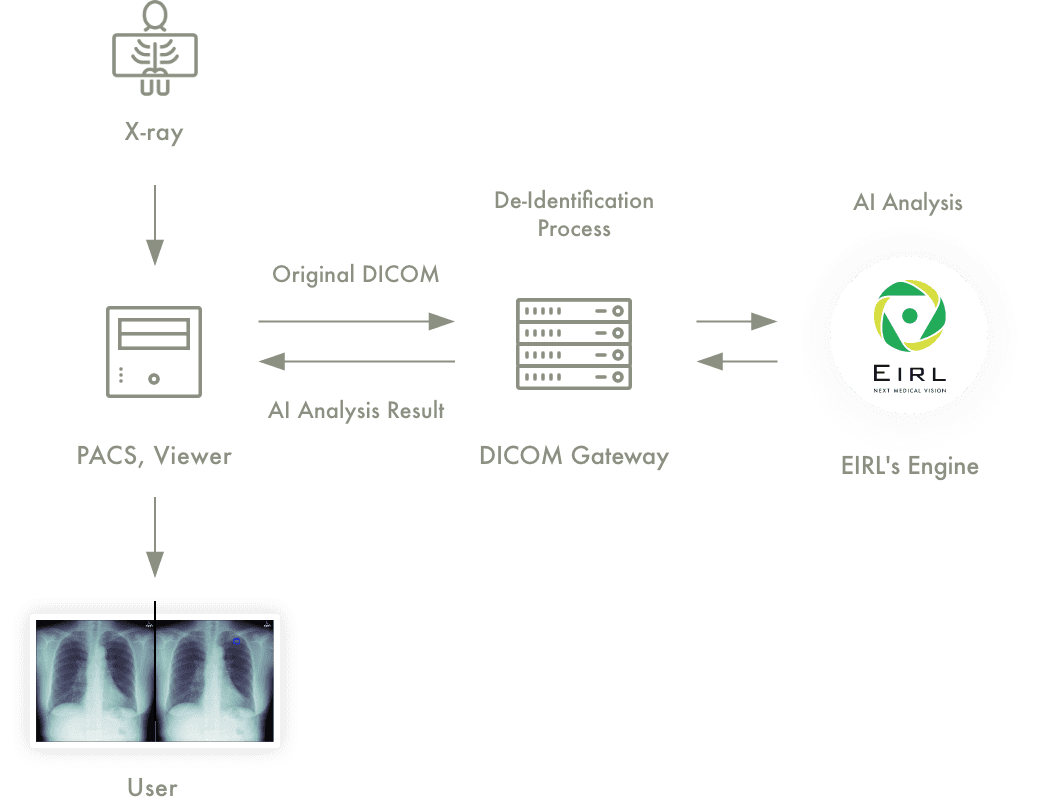 Seamless Integration with PACS and Modalities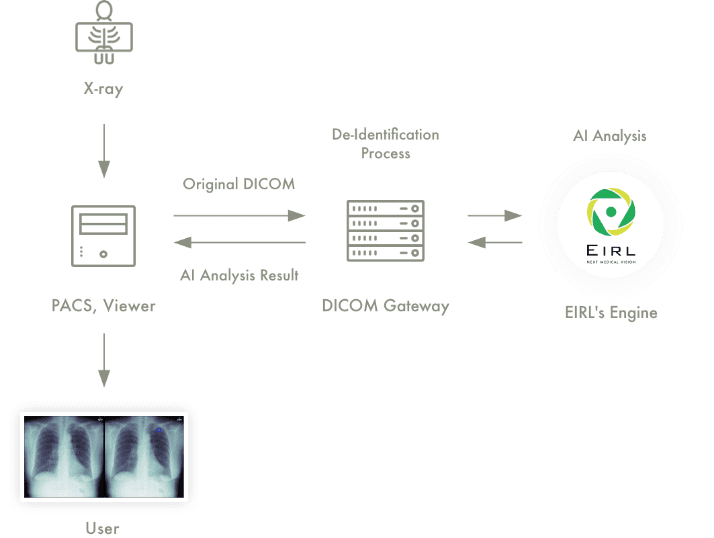 With its compatibility with DICOM, which is the universal format for image storage and transfer, image data can be sent and received with the pre-existing PACS and modalities installed in the hospital system. This seamless workflow allows for the analysis results to be delivered straight to the radiologist's workstation.
Basic Info
| | |
| --- | --- |
| Product Name | Medical Image Analysis Software, EIRL Chest X-ray lung nodule |
| Certification Number | 30200BZX00269000 |
Requirements
| | |
| --- | --- |
| Modality | CR or DX |
| Imaging Requirements | PA or AP、1,750 x 1,750pixel |
Available Modalities and PACS
| | |
| --- | --- |
| Modality | Fujifilm, Konica Minolta, Canon Medical Systems, etc. |
| PACS | Fujifilm, NOBORI, Canon Medical Systems, Philips, PSP, etc. |
Frequently Asked Questions
Will EIRL Chest Nodule continue to learn and improve in accuracy once it is installed in the hospital?
EIRL Chest Nodule will not continue learning once operational.
How long does it take for EIRL Chest Nodule to analyze the images?
It will take less than 5 minutes per study. The system will return the results as GSPS or SC. The analysis results will be saved in the PACS as a new series in the same study.
Do you offer trials of the system?
We are the middle of developing a trial version. We will contact you as soon as it is ready.