LPIXEL Inc., a leader in image analysis and processing technology in life science and medical research, today launched its new logo design to commemorate the 6th year since its inception. The new logo reflects LPIXEL's identity as a "research team," and its knowledge in image analysis and imaging technologies in the life sciences, including the medical, pharmaceutical and agricultural sectors which the company has led since its establishment at the University of Tokyo laboratory. The new logo is also symbolic of LPIXEL's strong emphasis on reliability, which the company deems as one of the most important elements as a startup entering the medical, pharmaceutical and agricultural markets.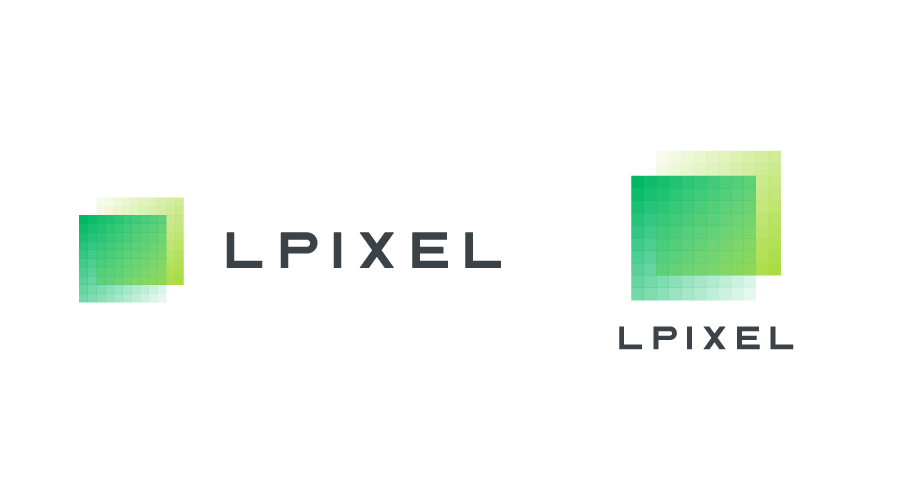 【The Logo Story】
Slogan New Values from Life's Discoveries
LPIXEL congregates data from the medical, pharmaceutical and agricultural sectors to shape the coming future. LPIXEL will serve as a hub for open innovation, expand its expertise acquired from the world of research, provide a prosperous future and deliver revolutionary products. With this belief in mind, LPIXEL is on a continuous journey to make the world a happier place for everyone.
Logo Design
The new design represents LPIXEL's strengths in the life sciences and its core technologies in image analysis.
Pixels play a major role in the corporate identity. The overlap and continuity of the pixels in the logo represents talent diversity, the willingness to enter the next stage, and the possibility of the corporate culture to make a contribution to society. The color gradation created by the multiple cells in the logo symbolizes the directions in which the company is exploring. The squares around the symbol are two L's, both of which are taken from the initials of LPIXEL. The center of the symbol created by these two L's reveals the company's core values, which lies in combining the Life Sciences with Imaging Technology.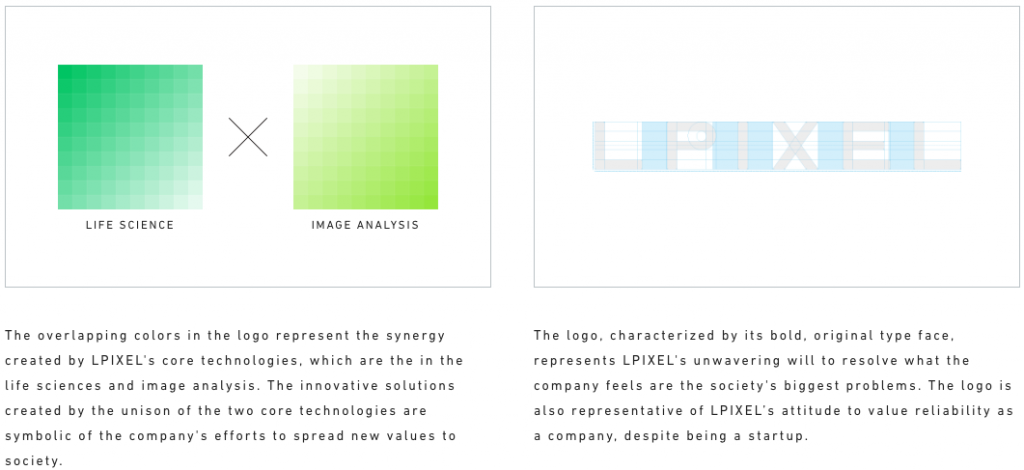 【Website Renewal】
LPIXEL is also pleased to announce the launch of its new website. The website, which features the new corporate logo, was launched in aims to provide content and visuals that express the future of LPIXEL. The redesign of this website will also inform stakeholders as to what kind of future LPIXEL envisions though its activities.
LPIXEL will continue its journey to shape the future for people.
Website:https://lpixel.net/en
【About LPIXEL】
Founded in March 2014, LPIXEL is a University of Tokyo spin-off that hones its expertise in life science image analysis. LPIXEL unifies artificial intelligence and its image analysis technologies to develop and provide advanced software for researchers and professionals in the life science industry, including the medical, pharmaceutical and agricultural sectors. LPIXEL is currently working in collaboration with the University of Tokyo, the National Cancer Center Japan and other research institutions to further the development of its AI-powered medical diagnosis technology. For more information, please click here
【Contact Details】
LPIXEL Inc.
TEL:03-6259-1713   Email:pr@lpixel.net